China Satellite Navigation Office (CSNO)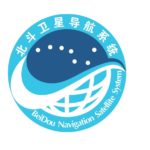 Many Chinese administrative departments have been involved in the BDS construction, operation and application management. The China Satellite Navigation Office have been jointly established by related national departments of China, to take the management responsibilities on the BDS construction, application promotion industrialization, and international cooperation.
The BeiDou Navigation Satellite System (referred to as the BDS) has been independently constructed and operated by China with an eye to the needs of the country's national security and economic and social development. As a space infrastructure of national significance, the BDS provides all-time, all-weather and high-accuracy positioning, navigation and timing services to global users.
China applies the principle that « BDS is developed by China, and dedicated to the world », and works with all other countries, regions and international organizations to promote global satellite navigation development and make BDS better serve the world and benefit mankind.
The BDS-3 Preliminary System is Completed to Provide Global Services since the 27th of December 2018.